At Juniper Services, we believe in a different approach to growing dental practices. While we are a business, our model focuses on long-term partnerships rather than one-time transactions. We carefully select our partner dentists, prioritize communication and maintain a small and focused approach. Dentist ownership at the DSO level ensures clinical integrity, and we are actively involved in the local community.
Our Values
At Juniper Services, our core values help distinguish our goals and how to stick to them. They define our determination on how to make a positive impact in everything we do:
"Can Do" Attitude:
We approach challenges and new tasks with enthusiasm and optimism, and tackle obstacles head-on.
Pride in Ownership:
We maintain an ownership mindset, taking pride in our accomplishments and continuous growth. We strive to leave our organization and people better than when we found them.
Goal Oriented:
We are always setting goals for improvement and remain focused on achieving them.
Continuous Improvement:
We continuously seek ways to improve every process within our company to better serve you.
No Time Like the Present:
We embrace challenges with enthusiasm and optimism.
Trust and Confirm:
We trust our colleagues and verify this by holding ourselves accountable and ensuring our actions support it throughout the organization.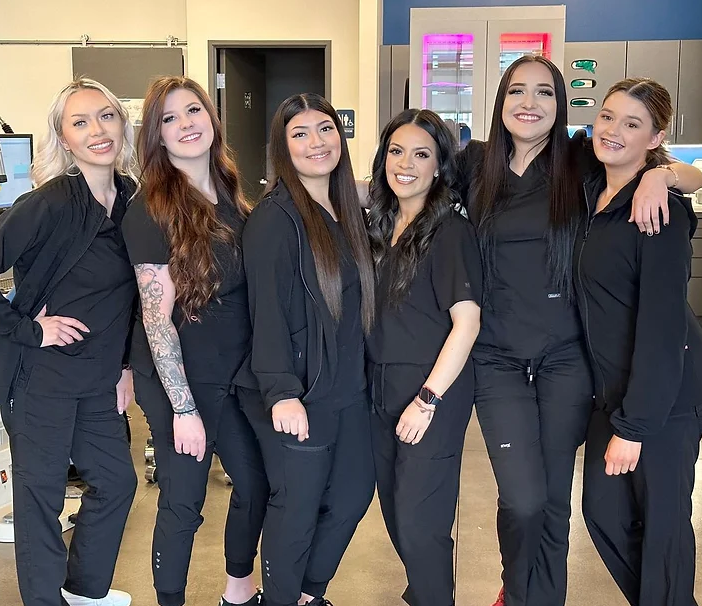 Why Partner With Us?
With a team of industry experts, including dental professionals and business strategists, we have a proven track record of helping practices thrive and achieve their long-term goals. Our partnership model emphasizes collaboration and respects the autonomy of our partner dentists, while also providing access to a robust infrastructure and scalable resources for sustainable growth. We prioritize professional development and continuing education, fostering a culture of lifelong learning and excellence. Joining our network also opens up opportunities for collaboration, knowledge sharing and peer support.
We invite you to call us at 775-636-9939 or email us to see how you can benefit from our partnered business services in Sparks, Nevada.